Born in 1889 at Braunau am Inn, Upper Austria, Hitler grew up in Passau and Linz.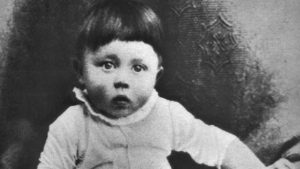 At the age of ten Adolf discovered his passion for drawing and painting, but his father Alois ignored this desire and sent his son in 1900 to the "Realschule" of Linz, a technical high school of about 300 students. There he met Ludwig Wittgenstein (the later world famous philosopher). They both shared an interest for art and music (especially Wagner operas) and soon became friends. In school Hitler had deficits in mathematics and grammar, but with the help of his friend Ludwig (who was top of the class) he eventually managed to quit school with a diploma.
In 1907 Hitler moved to Vienna to enroll at the Academy of Fine Arts. The assessment commission attested him talent for drawing, respectively architectural images, but yet rejected him, because of his "unfitness for painting". Maybe Hitler was not an artistic genius, but he had a strong will and was fairly disciplined. In 1908 Hitler passed the entrance test again, this time successfully.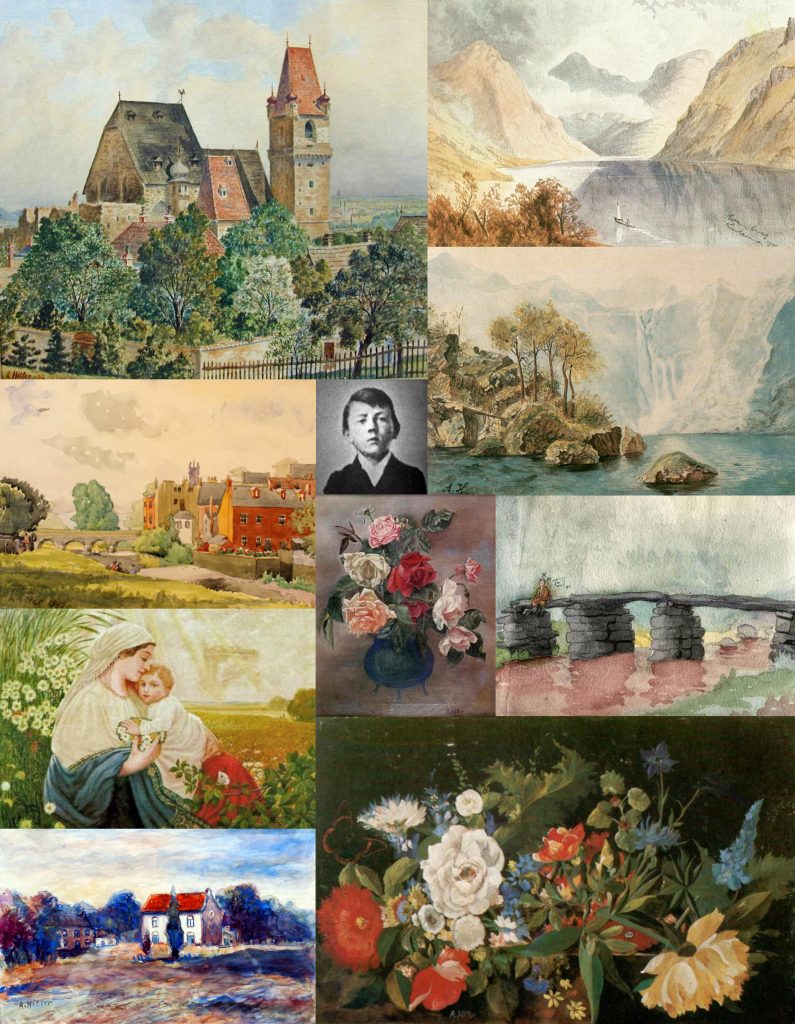 In 1910 Hitler became the last "Meisterschueler" of Christian Griepenkerl (1839 – 1912), curiously enough the professor who rejected him in 1907. In 1912 Hitler had his first more extensive exhibition at the Secession hall in Vienna. At this time his style was strongly influenced by landscapists like Van Gogh and Cézanne, but of course in his own expressionistic interpretation.
Since 1913 Hitler and Ludwig Wittgenstein lived together in a spacious urban villa at the Viennese Kundmanngasse that was built according to own construction plans. At this time their homosexuality was already an open secret. With the beginning of World War I in 1914 both of them joined the Austrian army (Wittgenstein voluntarily, Hitler by force). While Wittgenstein stayed uninjured and even could finish his first main work in the trenches (the Tractatus logico-philosophicus), Hitler was shot during a harsh attack of the Serbian enemy in January 1915 and died from exsanguination, aged only 25.
Hitler was not the only famous German speaking painter who lost his life in the trenches. August Macke, Franz Marc and Franz Noelken also died at the frontline. It's hard to imagine what artworks those fallen heroes may have produced if they did not have died that young …